Rejuvenate Your Spirit, Mind, and Soul
A Transformational and Inspirational Experience
Are you always serving everyone else…  your job, your business, your church, your spouse, your children?
Are there times when you feel like you are carrying the weight of the world? 
Do you feel like you can't find time to relax and take care of you?
Do you stay up late trying to meet deadlines, and not give your body proper rest?
Do you make promises to your self that you will rest once you complete whatever project you are working on?  Yet, many times you don't because the next project is waiting?
Do you feel like the energizer bunny that keeps going and going and going? 
Well it's time for you to stop and breathe.
Relax – Breath in …. Breath out

Join us September 14-18 in Colorado, Springs
I believe God chose Colorado Springs because he is challenging us to Rise to the Top, the Pinnacle; the location boasts of picturesque mountains which correlate with our theme "I RISE".  
Colorado Springs is a small city with big things to experience.  It is breathtaking! It boasts of mountain ranges, stunning views, nature, and unique sites.  
  It is the home of the Olympic Training Center where some of the world's elite athletes who have risen to the top of their game reside.  It is also the home of Pikes Peak Mountains, Cheyenne Mountains,The Seven Falls , The Broadmoor , the Garden of the Gods, Manitou Springs,  and our wonderful venue- Glen Eyrie.
Get Ready For an Amazing Experience?
This is not a conference. This is not a retreat.  This is an EXPERIENCE. 
Yourself
A community of like-minded women
Colorado Springs
 GOD!
Whether you are thriving, striving, or feel like you have not arrived God has something waiting for YOU.  I RISE
There is always room for growth and continued onward and upward movement.  I RISE
You may be transitioning from one season of life to another. You may be beginning a new thing and ending the old.   I RISE
You need a place to take a Breath. I RISE 

You need MINDSET  SHIFT or a  SHIFT IN LOCATION.  
Leaving home and its familiarities to be refreshed in a place of rejuvenation, COLORADO SPRINGS.
A Sanctuary and Safe Haven of
Transformation and Inspiration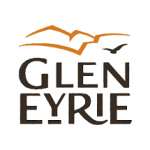 Drawing Closer to What Matters
Find yourself lost in wonder as you are immersed in the soul-stirring beauty of Glen Eyrie!
Glen Eyrie is nestled on 750 breathtaking acres. Glen Eyrie's stunning beauty and rich spiritual heritage create a place where, for a few sacred moments, guests can set aside their troubles and catch their breath. Glen Eyrie serves a sanctuary and safe haven of transformation and inspiration.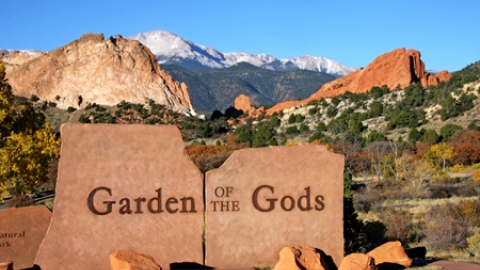 GARDEN OF THE GODS

is Ranked #1 Park in United States. Imagine dramatic views, 300' towering sandstone rock formations against a backdrop of snow-capped Pikes Peak and brilliant blue skies.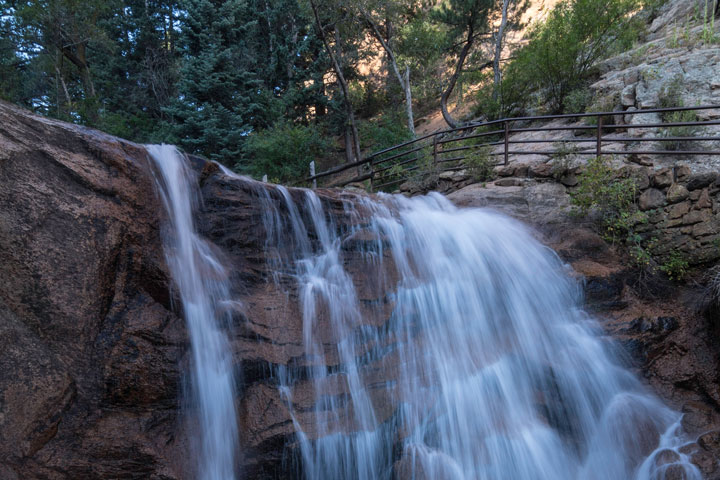 SEVEN FALLS Colordo's Grandest and Majestic Waterfall

Discover why Seven Falls is the only waterfall in Colorado to have earned a spot on National Geographic's list of International Waterfalls.

THE BROADMOOR HOTEL

Travel + Leisure - Top 50 Resorts in US/Canada

The architecture and the color is like the grand hotels that would be found on the coast of the Mediterranean, in an Italian Renaissance style. Its visitors have included heads of state, celebrities, professional sports stars, and businessmen.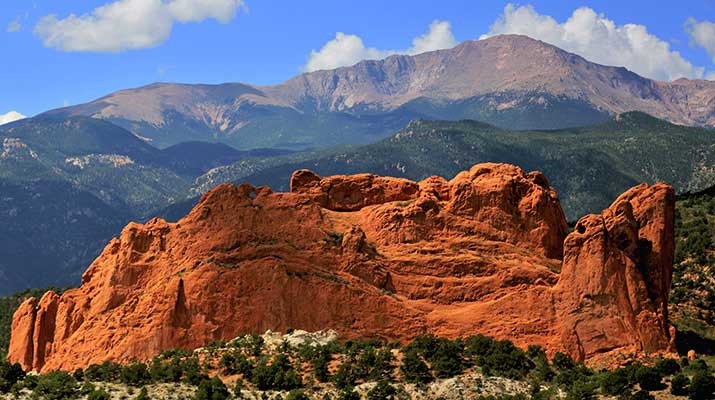 PIKES PEAK

is the highest summit of the southern Front Range of the Rocky Mountains, in North America. The ultra-prominent 14,115-foot
The summit is higher than any point in the United States east of its longitude.

There are several ways to ascend the mountain.
 Vision
 Voice
Value
 Hinds Feet on High Places
Leadership
 Legacy Building
This time of Refresh and Rejuvenation 
will help YOU 
Reach Your Pinnacle
Come by yourself or grab your girlfriend and join us 
Get some "ME" time 
Reflect, Refresh, Regroup 
So YOU can RISE 
Don't miss the call to RISE to your Pinnacle
The Lord God is my strength,
And He has made my feet like hinds' feet,
And makes me walk on my high places.

PRAYER

PRAISE

PEACE

leadership

love

live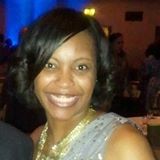 "I have heard Mrs. Marshall speak on numerous occasions. As a busy executive with several roles, hearing Lavinia has inspired me to be a better mother, wife, sister, daughther and businesswoman.  Hearing Lavinia has been life changing."  
Marquita Jackson,      
VP, Jeffries LLC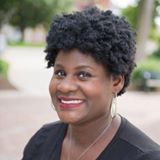 "Dr. Lavinia Marshall is a dynamic, engaging speaker. Her authenticity captures you from the moment she opens her mouth. Each time I've heard her speak I've left with a new perspective and nuggets of inspiration that have stayed with me for years."
Kiana Trabue 
Executive Director, Gen H 
"I had the honor of attending one of Dr. Marshall's conferences in October 2016.  I left changed!  Not only does she invite the Holy Spirit to reside in our presence, but God uses her to encourage, sharpen and quicken those around her.  Not only did I leave with a spark in my spirit, but I felt part of a sisterhood of strong and like-minded women, none of which I had known before.  I praise God for that and so much more!  Thanks, Dr. Marshall!"
Michelle Flaugh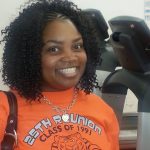 "A great leader posses a clear vision, is courageous, has integrity, honesty, humility and clear focus. Lavinia Marshall is a great leader with grace, spirituality, and wisdom. She has a prophetic word and vision that God has blessed her with, and it shines through her.  Through the years she has prayed over me, with me, and for me. Lavinia saw something in me that I had not embraced. She helped me to get out of my comfort zone and pushed me to greater heights. She helped me to develop a sense of empowerment within myself. I began to believe, I can do it!"
Keisha Foney,
Owner, Go-N-Play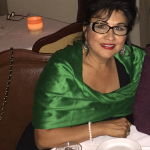 "Lavinia Marshall is an amazing woman of God, role model and  mentor to me and many other women in the church and business world. As a leader, she takes ownership of her success and does not make excuses; she empowers others to do the same. Lavinia always gives me an encouraging word right when I need it.  She has helped me understand that my voice matters. And, she motivates women to break through silence and use their voice."
Udelia Smith,
Interior Designer
Women rave about our events because we have been known to set an atmosphere of sisterhood and support, that always lend to an amazing time to help you Soar.
No matter how young or old you are, you can always find room for positive and life changing Growth.
Whether you are single, married, single mom, business owner, career climber, entrepreneur there is still time Ascend. 
Whether you are a pastor, evangelist, pastor's wife, clergy, lay person, intercessor or prayer warrior this is the time to RISE.
Totally You empowers ladies to claim and reclaim their true identity.
You will Grow in GOD
Giggle with the Girls
And, return home with a Glow
Lavinia is the Founder of Totally You and Totally You 2 Next Gen, an organization called to educate, equip and empower women to be all God has called them to be.  She has served as a leader, mentor and spiritual director to women for over 20 years.  She is an ordained minister, energetic speaker, certified professional corporate trainer who loves people.  She has spoken at businesses, universities, churches, non-profits, and many conferences.Whether on a stage, in front of a classroom, or working one-on-one Lavinia has helped and inspired 1000's of people to become unglued and move forward in their careers, businesses, and relationships.   
Audiences relate to her engaging, energetic presence as she shares valuable insights and wisdom to motivate, teach, and empower them when life, business, or relationships seem to stand still. She is known for her intuition to help the discontent gain new perspective. Her message resonates those who feel stuck, executives struggling with transition, and leaders who want to build high functioning teams. Lavinia teaches them actionable steps to turn their vision into reality.   
She believes that you are the subject and not an object. A sentence is not complete without a subject; hence the earth is not complete without the God given gifts, talent, and value you possess being actively present.   
She is a recipient of the Presidential Lifetime Achievement Award from the office of the former President Barack Obama, for her philanthropic work and community service.  Lavinia holds a Master of Theological Studies from Emory Candler School of Theology with certificates of study in Religious Education and Women in Theology and Ministry. She also holds an Honorary Doctorate Degree.
For thirty years, she and David Marshall, a former NFL athlete, have modeled a marriage and family lifestyle committed to the Lord. They reside in Atlanta, GA.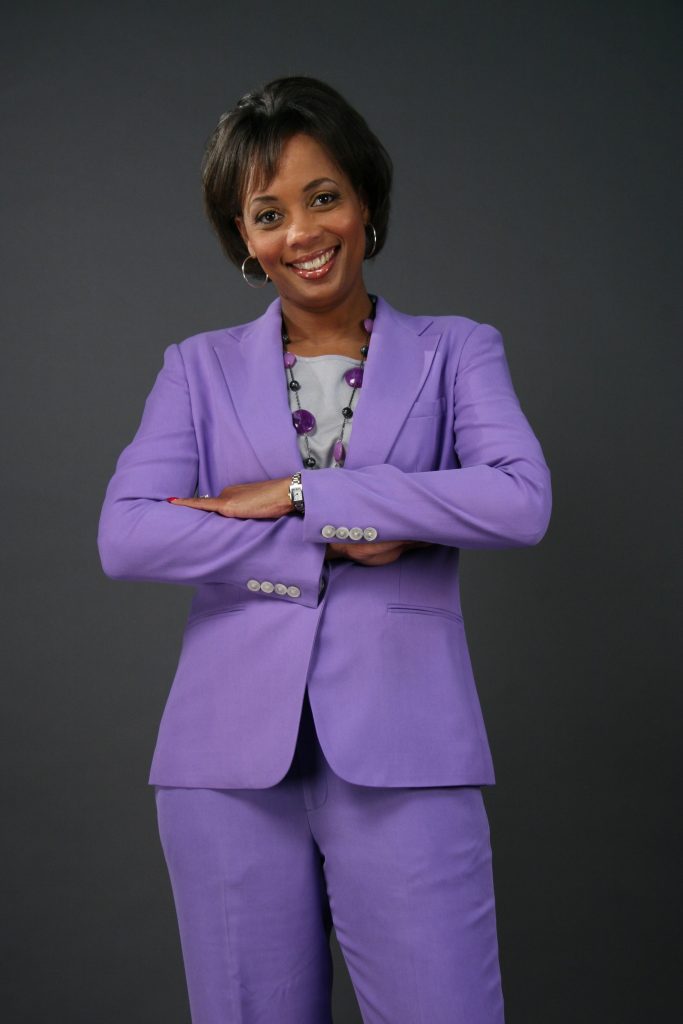 NEW
Our Full Package Experience registration is limited*. But you don't have to miss out. We are offering a commuter/day package!
Commuter Package includes:
4 Powerful Life Changing Sessions
Friday evening- Opening Session
 Morning Sessions
Group Entrance Fees to Sites
Comradery and Community with Like Minded Professional Women
A Safe Space
Self-Care time
Empowerment
Encouragement
Instruction
Insight
*Full Experience Package includes:
4 Night Stay at Glen Eyrie 
Breakfast 
7 Powerful Life Changing Sessions
Friday evening- Opening Session
Morning Sessions 
 Special Evening Small Group Sessions 
Surprise Perks  
Group Entrance Fees to Sites
Transportation to Sites
Comradery and Community with Like Minded Professional Women
A Safe Space
Self-Care time
Empowerment
Encouragement
Instruction
Insight
Payment Questions, Contact us at Lavinia@totallyu.org or  770-233-7478
*Please note that Registration for the Full package Experience which includes 4 nights at Glen Eyrie and other perks is limited. We are only taking requests from serious inquiries. You must contact us. 
Price is $1697
Act fast
All Rooms are double occupancy 
There are NO REFUNDS    But, your ticket price is transferable to another person. Once you pay we reserve your spot.  Please note we have limited space.    
DOWNLOAD and COMPLETE FORMS FOR REGISTRATION
REGISTER NOW AND RECEIVE TWO FREE GIFTS
Free Gifts Assessment 
Free Ebook on 3 V's 
Friday
Welcome Evening Session                       
Saturday- Monday
Breakfast
Morning Session
Experience Colorado Springs with the group at a Site
*Special Evening Refresh Session ( Full package only) 
Tuesday
Check out
Check-in at Glen Eyrie begins at 3:00 pm at the Front Desk located at the Carriage House.
Check out 10:00 am
AIRPORTS
A. The Colorado Springs Airport (COS) is just 11 miles from our historic downtown and close to lodging and attractions. It is 24min or 18.3 miles from Glen Eyrie
B. The Denver International Airport (DIA) is a larger airport and is just 1hr20min 85.6mi from Glen Eyrie
Colorado Springs Shuttle serves The Colorado Springs Airport ( COS) and the Denver International Airport (DIA). Visit their website or call for times and prices. https://www.coloradoshuttle.com/ 877-587-3456.
ROCKY MOUNTAIN RIDE
Rocky Mountain Ride makes runs to or from the Colorado Springs Airport
http://myrockymountainride.com/index.html 719-362-6332
Not included in any package
Your round-trip flight and ground transportation to and from COLORADO SPRINGS
Your lunch and dinner
Any questions contact us at lavinia@totallyu.org  or    770-233-7478
DON'T MISS THIS OPPORTUNITY